---
ABSORPTION FILTERS AND THIN FILM OPTICAL FILTERS
---
Bachur & Associates specializes in components and systems for UV-based Lithography.
We offer a wide variety of glass absorption filters and thin-film optical coatings in the 220nm - 450nm spectral region.
Additionally, we offer
anti-reflective
and
reflective
coatings in the 220nm - 1600nm spectrum. These coatings are available in both narrow and wide band versions.
Our glass absorption filters are available in both standard sizes (50mm x 50mm and 165mm x 165mm) as well as custom sizes.
Thin-film coatings include spectrums in the Deep, Mid and Near UV regions.
Deep UV coatings include the 220nm - 260nm and the 240nm - 280nm spectrums.
Mid UV coatings include the 280nm - 325nm and NB310nm spectrums.
Near UV coatings include the NUV365, NUV400 and NUV436 spectrums.
---
| | | |
| --- | --- | --- |
| Glass Absorption Filters | Dielectric Mirrors | UV Mirrors |
MID AND DEEP UV SHARP CUT-OFF FILTERS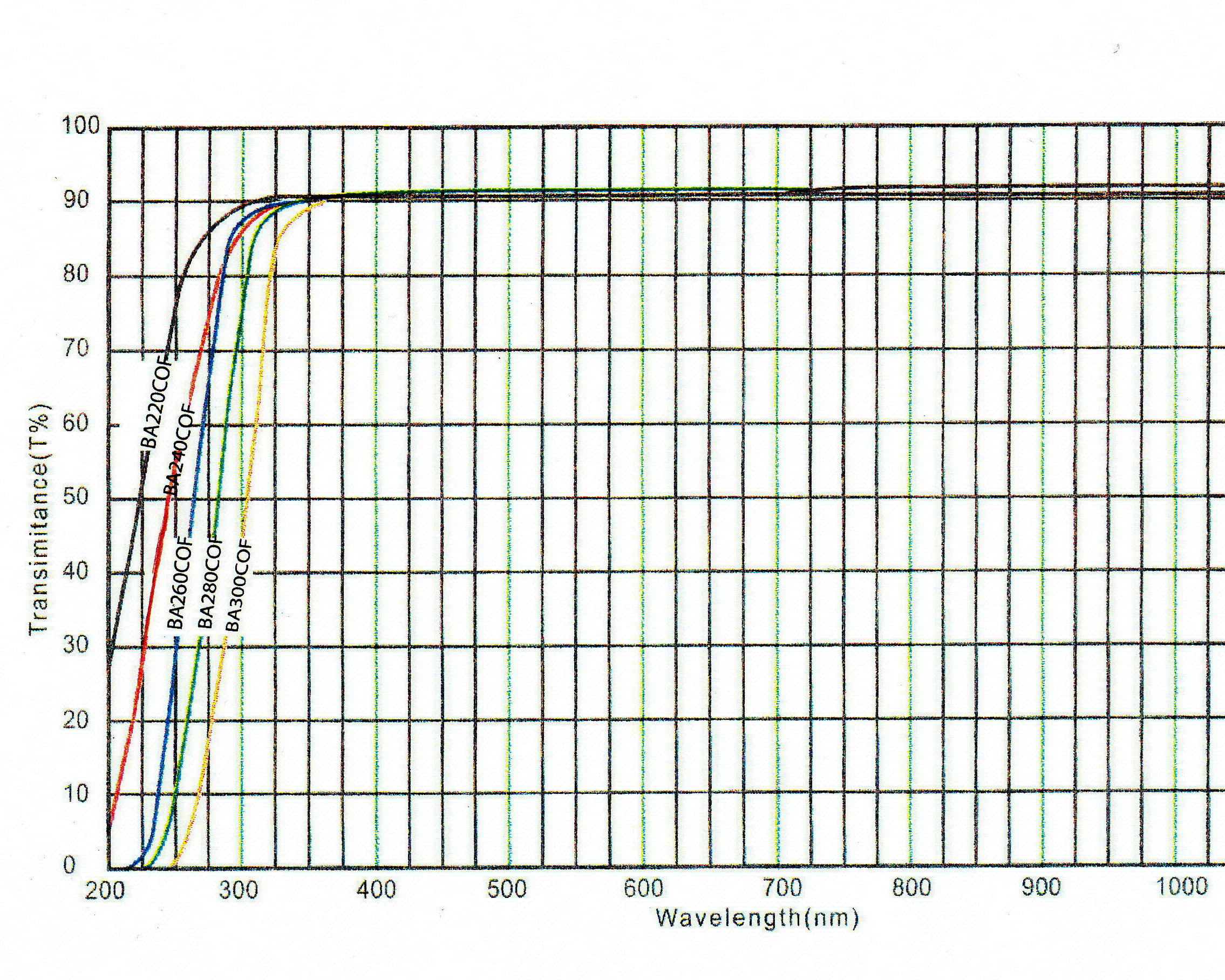 ---
For additional technical information and pricing contact us at...
Email: sales@bachur-n-associates.com
Tel: (408) 988-5861
Fax: (408) 982-9513