---
LARGE AREA UV EXPOSURE SYSTEMS
---
B&A offers a variety of high performance, collimated UV Lightsources and UV Flood Exposure Systems. These systems are used for fine line patterning as well as the enhancement of many UV photolithography processes employed by the Microelectronics Industry.
These UV systems are designed for production use as well as R&D applications. Near, Mid, and Deep UV systems are available with a variety of standard and optional features including beam sizes to 18" (450mm), intensity controlling powersupplies, and up to 5,000W capability.
The System's Optics...

The system's UV optics employ a proven, high performance optic train that include an elliptical reflector, dielectric heat removing primary and secondary mirrors, a multi-element optical integrator system and collimating optics. The system's optical integrator system produces uniformity and non-coherent radiation that virtually eliminates the detrimental effects of diffraction. These high intensity systems can resolve fine structures even in thick photosensitive materials.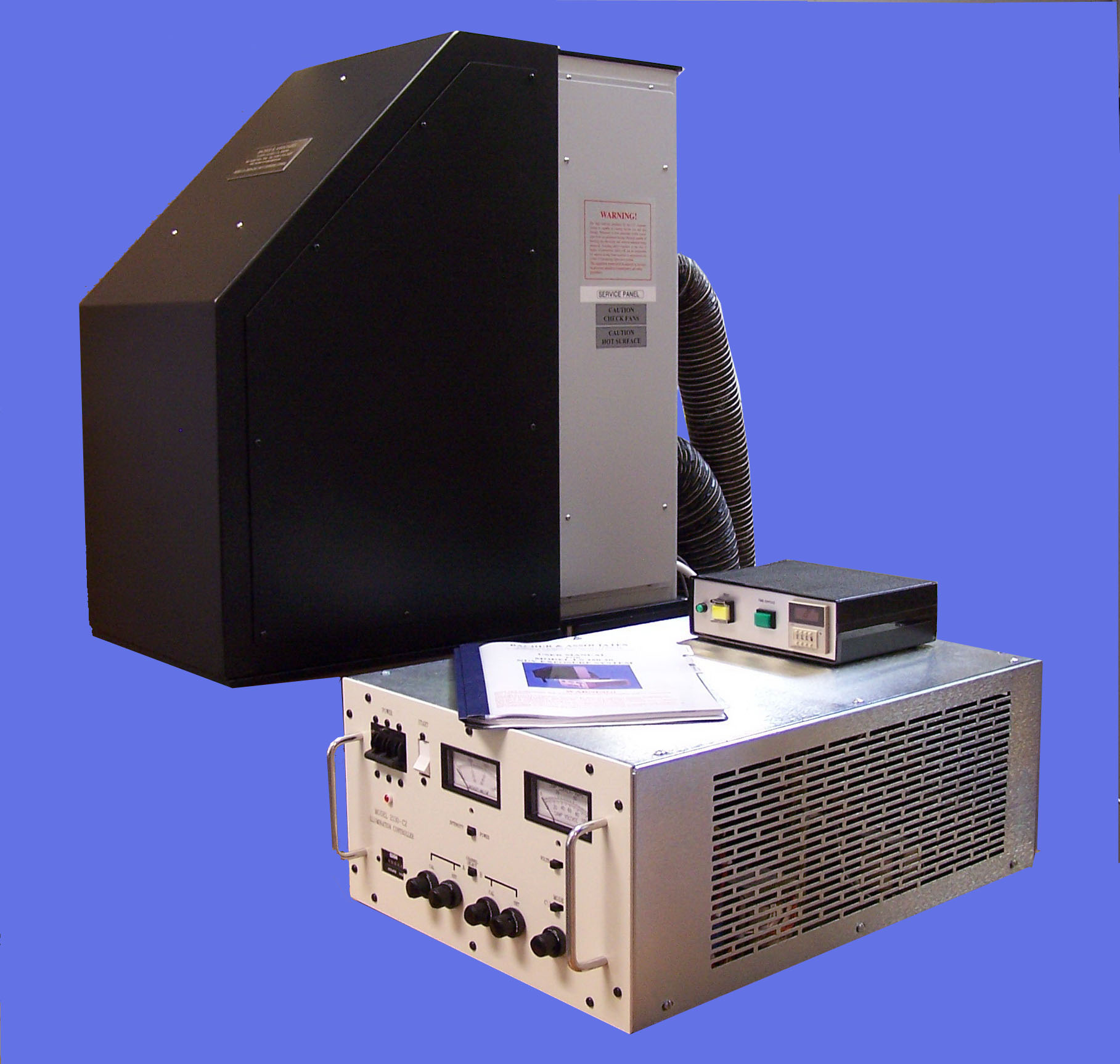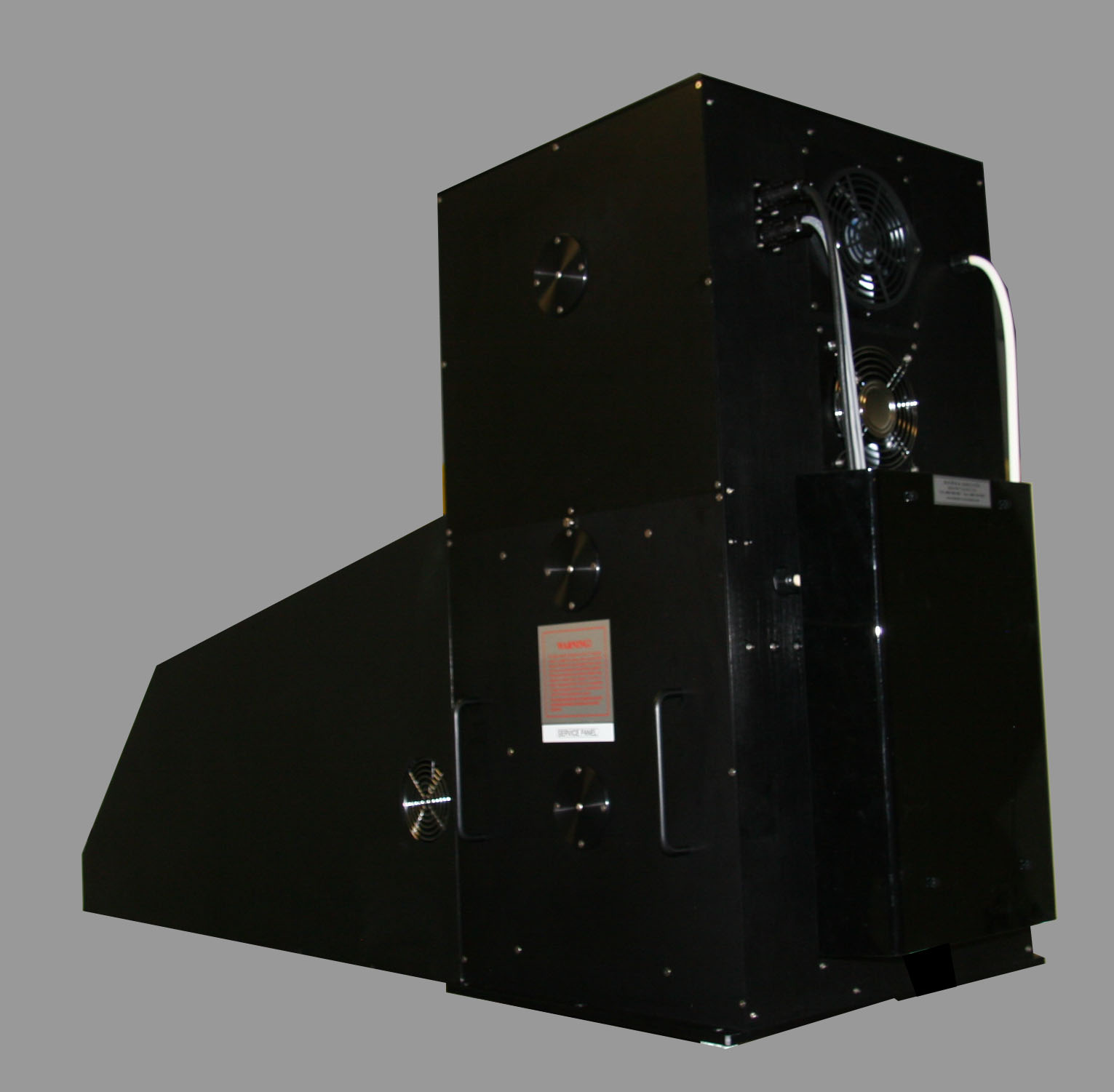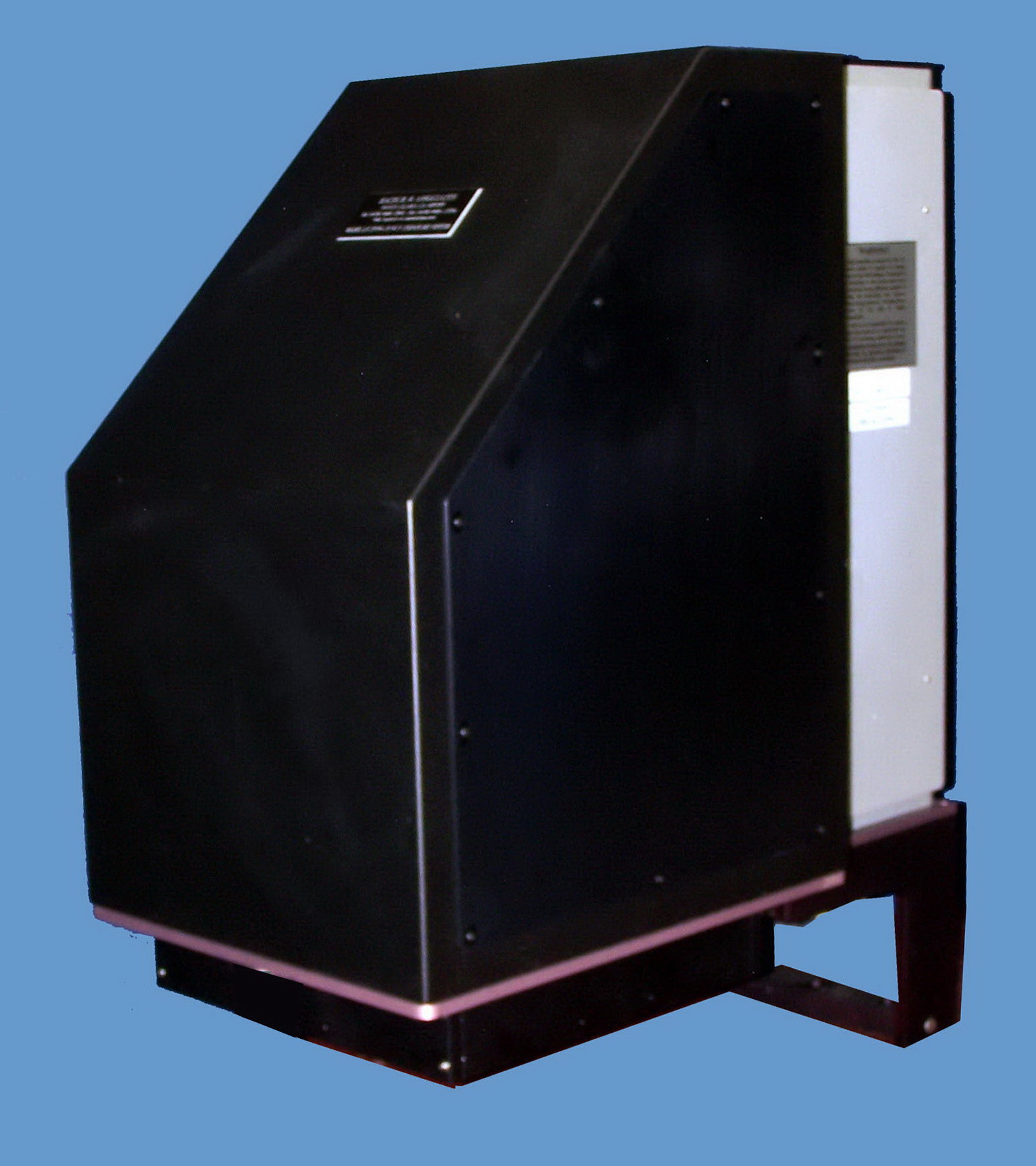 Features and Options
Typical Applications

Uniform, Lightsource Systems
Near, Mid and Deep UV Versions
200W to 5,000W Systems
Intensity Controlling Powersupply Systems
Shutter Controller
Hi-Rel, Low Maintenance Design
Excellent Documentation

Photoresist Patterning
Photoresist Stabilization
Edge Bead Exposure
Photoresist Modification
Image Reversal
Polymer Research
PCM Processes

TYPICAL TECHNICAL SPECIFICATIONS
NEAR UV SYSTEMS

DEEP UV SYSTEMS

Available Beam Sizes

100mm to 450mm

100mm to 200mm

Beam Divergence

2.6 deg. to < 1.2 deg.

2.6 deg. to < 2.3 deg.

Beam Uniformity - Standard Systems

Diameters +/- 5%




Squares +/- 6%

Diameters +/- 5%




Squares +/- 6%

Beam - High Uniformity Systems

Diameters +/- 2.5%




Squares +/- 3.5%

Diameters +/- 2.5%




Squares +/- 3.5%

Beam Spectrum

340nm - 450nm

220nm - 260nm




240nm - 275nm

Intensity @ 1,000W (200mm Dia.)

30mW/cm2 (UV365)
60 mW/cm2 (UV400)

~8 mW/cm2 (DUV220)
~12 mW/cm2 (DUV260)

Intensity @ 2,000W (300mm Dia.)

27 mW/cm2 (UV365)
54 mW/cm2 (UV400)

~8 mW/cm2 (DUV220)
~12 mW/cm2 (DUV260)
---
SHORT OF FUNDS... TRY OUR "LEASE-TO-BUY" OPTION
For additional technical information and pricing contact us at...
Tel: (408) 988-5861
Fax: (408) 982-9513
Email: sales@bachur-n-associates.com